About Salito's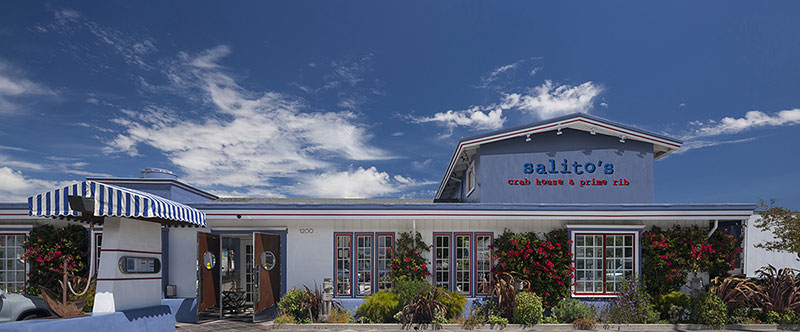 Salito's has been a long standing part of the Sausalito landscape-Zack's in the seventies, then Margaritaville and most recently Paradise Bay. The new look is fresh, bright and full of casual ambience. Large decks overlook the water and the beauty of the area is absolutely breathtaking.

Enjoy one of several refreshing Cocktail Specials available from the full bar. A casual bite or a full-on feast-either one or something in between is the perfect Salito's experience.

Signature dishes include:
House-made fresh crispy kettle bread
Whole roasted Dungeness crab
Sizzling iron-skillets of mussels, shrimp and crab
USDA Prime, prime rib
Seafood specialties
Crab chowder, interesting salads and creative sandwiches
Freshly-made beignets
We invite you to visit Salito's Crab House & Prime Rib.
Sitting on beautiful Richardson Bay in Sausalito, the blue sky and sparkling water are the perfect setting for an afternoon or evening of cocktails or dining al fresco at Salito's.